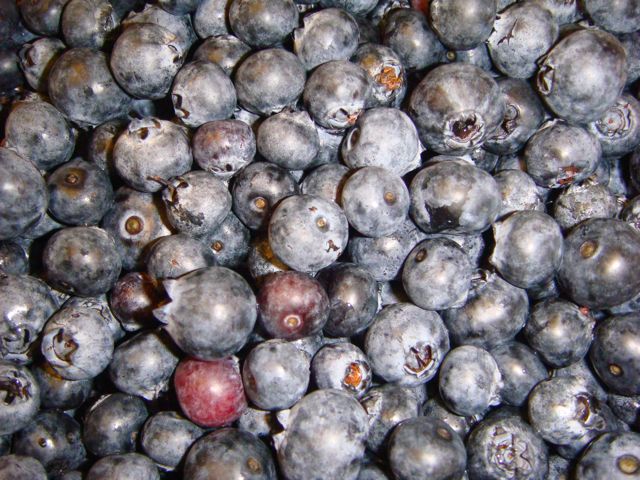 This was our first time blueberry picking and we had great fun! There was lots of sunshine, purple lips, and purple fingers. We went to Underwood Family Farms, which has "Pick Your Own" blueberries May through July.It's a great place to take a family, especially with the little animal farm and farmers market shop. Every ten minutes, there is a n authentic John Deer tractor wagon that takes visitors to the fields. Once there you can pick and taste until your hearts content and purchase your harvest for a mere $3.25/lb! They have two varieties of blueberries: Misty and Sharp Blue.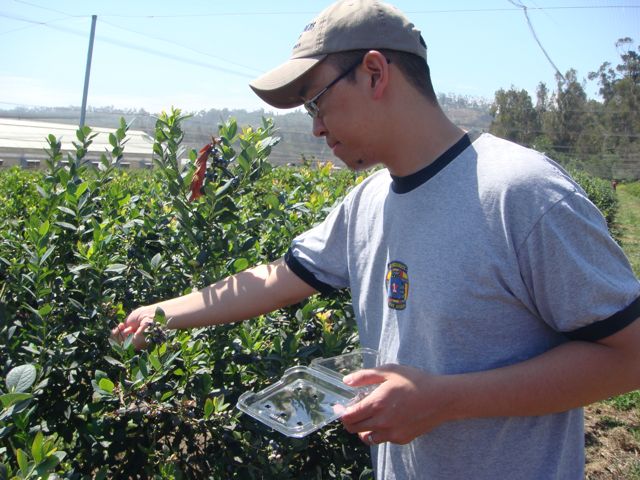 We tried to see who could find the biggest blueberry. I think hands down Ben was the winner there. We then realized that size had little to do with the best flavor. After a few tastings, we decided that the Mistys had a stronger classic "blueberry" flavor and would be great for baking. On the other hand, we all preferred the Sharp Blues for eating fresh because of their milder but more complex flavor.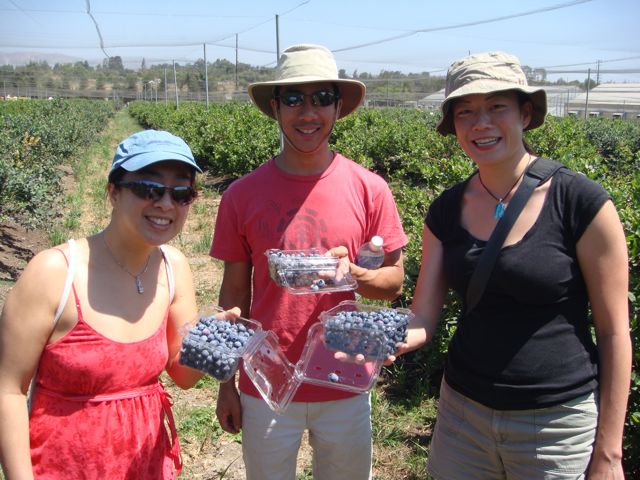 They were all "Oh so yummy"!
After about 3 hours, we filled two 1 lb containers of each variety to take home (which ended up being closer to 1.5 lbs once weighed). These should last us a good while.

Any ideas on what I should make with my Mistys? I already had a big vote for blueberry muffins, but I'd love to hear about other fun ideas for our harvest!